Monday, April 28, 2008
Posted by

Audra
at 1:56 AM
No comments:

Sunday, April 27, 2008
Posted by

Audra
at 12:33 PM
No comments:

Saturday, April 26, 2008
One thing I have grown to love lately is the contest. I think that the companies or sites that do giveaways are one you should support because it signals that they want to give back to those that keep them going. In that spirit check out this one and go searching for others!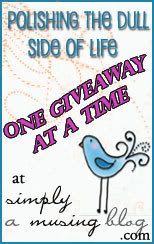 Posted by

Audra
at 7:42 PM
No comments: